Welcome

to the Golf Club Altenhof e.V.

The home of Golf Club Altenhof is a decidedly picturesque spot. The pleasing hilly landscape on the Eckernförder Bay, sweeping views over the fields, ancient giant trees, the historic ensemble of the Altenhof estate, all this makes this golf course something truly special. Not to mention that each of the 18 holes with fair but also demanding challenges will please players of all handicap classes.

The Golf Club Altenhof was founded in 1971. Today it is known beyond the borders of the region and always ranks high on the lists of the most beautiful golf courses in Germany. This is certainly also due to the outstanding achievements of many teams and individual players of the club at state and national level, which have brought Altenhof into the conversation. First and foremost, however, it is the "normal" golfers - members as well as guests - who rightly rave about this course.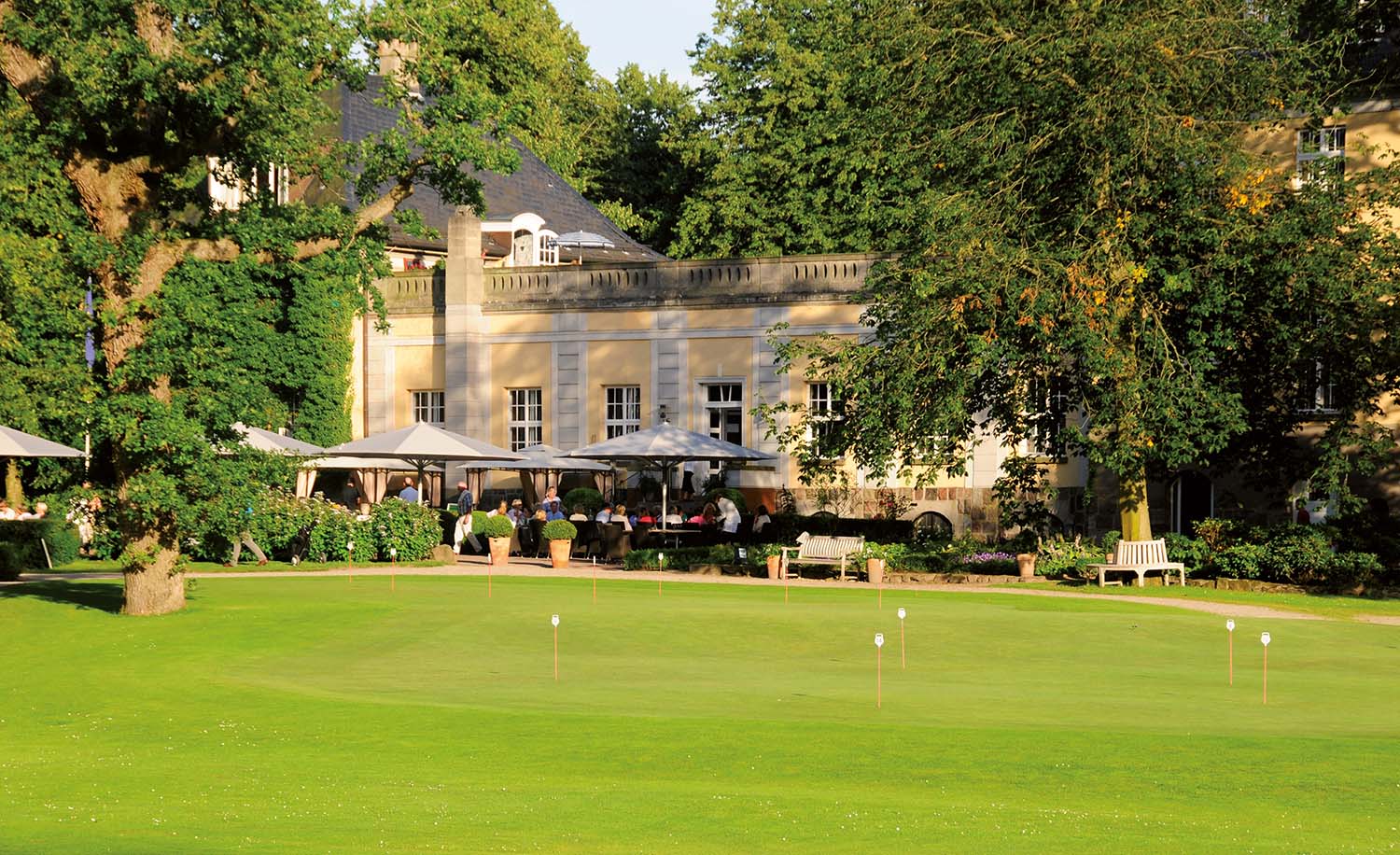 The implementation of the master plan in 2015 and 2016 has given each of the 18 holes an up-to-date polish that fairly challenges ambitious golfers while also offering fun and a sense of achievement to those new to the sport.
The magnificent Altenhof estate of the von Bethmann-Hollweg family, whose history can be traced back to the 15th century, is responsible for the very special atmosphere. The club and the gastronomy have found a stylish home in a side wing of the historic premises. The golf course fits harmoniously into the historic parkland, which is characterized by numerous solitary trees. It is worthwhile to occasionally gaze into the impressive treetops and - while concentrating on the game of golf - to take a short mental trip back in time.
Playing golf in Altenhof
Why Altenhof
Sports offer for the whole family
Unparalleled wildlife and biodiversity
Golf without traffic noise
18 distinctive holes
One of the most beautiful courses in Germany
The weekly beginner support
Support from pros and members
Relaxed atmosphere, fun and sport
Playful learning of rules + etiquette
9- and 18-hole beginner tournaments
Youth in Altenhof
Award-winning youth work
School projects
Youth golf training
Youth golf week
Sallmann Golf School
Training by Nils Sallmann and his team
Individual lessons + group training
Trial golf
Course maturity and advanced courses
Competitive and popular sports
Performance oriented training
National league
Team matches of all age groups
Club championships
ProShop Eckernförde
Individual racket fitting
Repair service
Golf clothing
Golf shoes, trolleys, bags, balls, etc.
Socializing in Altenhof
Ladies & men's groups
Senior groups
Afterwork and 9-hole tournaments
Gastronomy with terrace
Impressions

from the Golf Club Altenhof e.V.